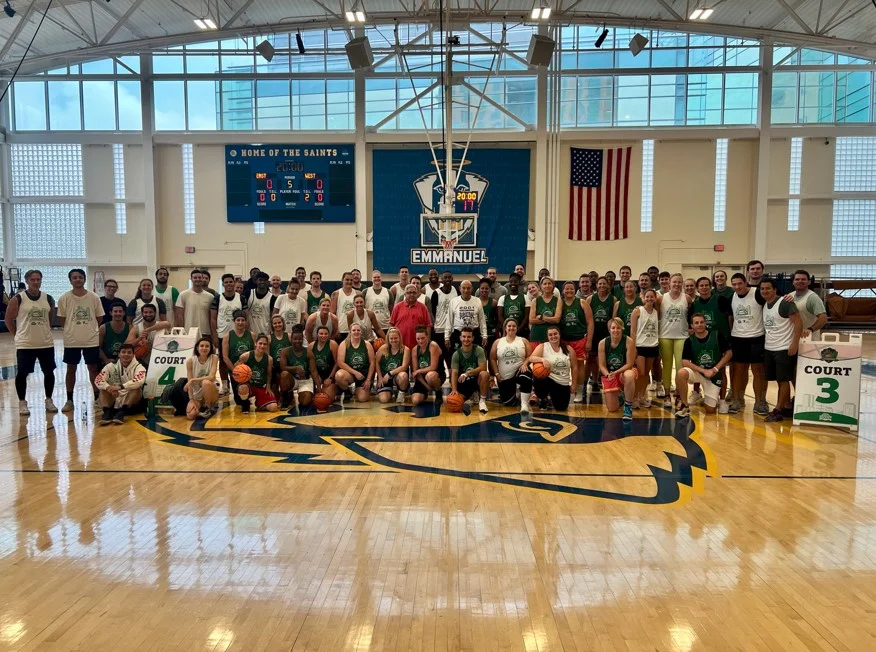 3POINT BASKETBALL TOURNAMENT
On June 17, the 3Point family of supporters moved onto the basketball court at Emmanuel College for a 3 on 3 basketball tournament to support 3Point's expansion of its youth programs. While playing to see who would win the Women's and Men's Divisions, the teams also squared off against each other competing to raise funds for 3Point. The competition was fierce both on and off the court. Congratulations to Eric Little, Giovanni Ahern, Angela Schmitt, Santhosh Saravanan, and Teddy Christakos from Bain Capital NAPE and Friends who took home the trophy in the Men's Recreational Division; Kings of Fenway led by Little White and Terrance Favors won on a last second shot by former 3Pointer, Antony Gurley, to win the Men's Competitive Division and Team Matela, modestly named after its captain cleaned up in the Women's Division. In addition to the spirited competition on the hardwood, the Tournament also was a fundraising success. The tournament exceeded its fund raising goals thanks to the generosity of the Boston basketball and business community. In the fundraising competition, the Grand Slammers with Alex Jacobs, Daniel Gonzalez, Yvan Bodart, Kaitlyn Judge, and Yoel Benarroch led the way raising over $35,000.
SARA KILROY TO JOIN 3POINT AS EXECUTIVE DIRECTOR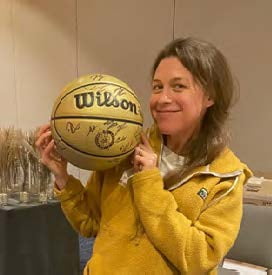 Sara Kilroy, a long time leader in Boston educational non-profits, will be joining 3Point as its Executive Director in late July this year. Sara has been a strategic and creative leader in Boston's non-profit educational community in a variety of leadership roles. In previous positions, she has focused on organizational growth, system change, partnership management, fundraising and Board development. Sara has overseen daily youth programs operating during in-school and out-of-school time, as well as, summer programs. Sara most recently worked as Program Director for Boston Partners in Education where she managed a program of 350 volunteers mentoring over 1,000 Boston Public School students.
Before Boston Partners in Education, Sara was the Executive Director of the after-school program at the Rafael Hernandez School where she led a team of 40 staff and 26 partnerships serving approximately 165 Boston Public School students daily. 3Point leadership and staff had the opportunity to get to know Sara well having worked with her directly for several years when 3Point was a Hernández partner. Neil Jacobs, 3Point's founder and president, observed:
"Sara is an incredible leader with outstanding personal qualities, as well as remarkable management strengths. She successfully navigated a number of organizations challenges demonstrating remarkable skill. Her devotion to the after-school program and its students was impressive. 3Point is extremely fortunate to have Sara as its first Executive Director. I am confident that Sara will take 3Point to the next level."
Neil will step down as president when Sara joins 3Point and take on the position of Executive Chair of 3Point's Board. Neil will be assisting in 3Point's leadership transition in that role. Sara reflecting on her own experience noted, "As someone who grew up playing sports, I can personally attest to the power for them to engage us, bond us with one another and bring us hope. I am inspired by 3Point's ability to change lives and it is with extreme gratitude that I say I thank you for welcoming me to the team."